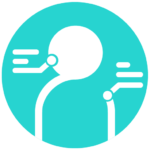 ABOUT US
Lifehub.swiss, the Swiss life-sciences & digital health DIH is a non-for-profit organization that aims to accelerate the digital transformation of the swiss and European Health tech sector. Lifehub.swiss is based in the Basel area, where we can find a vibrating ecosystem with strong specialization in health & Lifesciences.
Lifehub.swiss will bring a specific focus on the digital transformation of the lifescience and digital health industry, building upon existing regional activities of basel area.swiss to bring the connection with the other DIHs in Switzerland and Europe.
WHAT WE DO
We build on the technology platforms available within lifehub.swiss, to deliver value added services to the industrial ecosystem specifically in the region and also in Europe.
Process analytical technologies
OUR GOALS
 Our goals are to support start-ups, SME and public entities to tackle the challenge of the digitalization of the health tech system, that showed recently during the COVID-19 crisis a need to the evolution towards complete digital platforms that offers reactivity and adaptation to face future crisis.
Lifehub.swiss will be the regional hub for digital transformation of Lifesciences and digital health industry (R&D, coaching, testing, prototyping, first series production and connecting the ecosystem). We will support local companies to be involved in EC projects through the EPoSS membership, the HTA alliance, EARTO and others and we will facilitate also their access to H2020 and FP9 projects. lifehub.swiss partners play an active role in M4IVD the alliance of Advanced Manufacturing Technology Transfer Centers – Manufacturing for In Vitro Diagnostics ("AM-TTC M4IVD"), which facilitates the access to technologies and services in the field of Advanced Manufacturing.
Providing the access to available technologies within the DIH or across our partners' DIHs in Switzerland and Europe
Providing access to Digital Europe and Horizon Europe programs
Strategy development, Innovation management and coaching using the existing tools and entities in our ecosystem
Ecosystem building and strengthening
Facilitating access to Swiss and European funding for innovation projects and start-ups
Regional
Wendeborn Sebastian
 Head of Institute for Chemistry and Bioanalytics, FHNW
Regional
Dr. Vincent Revol
Head Research & Business Development, Life Science Technologies, CSEM
Swiss & European DIH network
Bahaa Roustom
 Deputy Head of Marketing & Business Development, CSEM